Episodes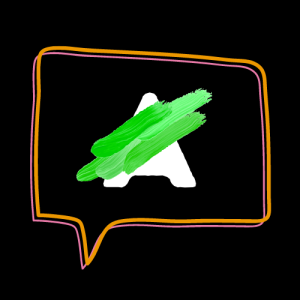 Saturday Dec 03, 2022
Saturday Dec 03, 2022
Words of the day: layer. linen. weird. excavation. Alice. Neel.
This episode's guest is Becky Yazdan, a painter who splits her time between Brooklyn, NY and Maplewood, NJ.
In our interview conversation we talk show prep for her solo exhibition titled Aftermath at The Front gallery NYC, with an opening reception Thursday December 8th 2022 from 6 to 8 pm. And that is at 131 Chrystie Street New York, NY.
We also talk a bit about the early days in Becky's journey in art and the traditional methods of preparing her linen used for painting which provides a perfect surface for producing truly amazing layering techniques. And stay for a rich glimpse into the content in the work as well.
Also in the episode is a multi-part question submitted by previous Ahtcast guest Sarah Boyts Yoder…(thanks Sarah!).
Listen in for more…thanks!
The artist's website: beckyyazdan.com/
Thanks for listening!
(Original intro song by David T Miller and Phillip J. Mellen)